GPS Apps are one the most basic things that need to have installed on his Android device. And there is no reason why one should look for best free GPS Apps for Samsung Galaxy S 2 because you can make the best of free GPS service on such powerful smartphones.
We have already shared number of posts on GPS apps. So here is addition to the list as we compile a list of best GPS navigation apps for Galaxy S 2.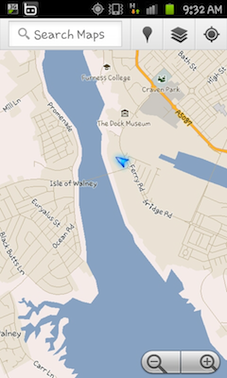 Top 5 Free GPS Apps For Samsung Galaxy S 2
Google Earth
When it comes to GPS navigation service, there is nothing better than Google Earth. Get this app installed on your Galaxy S2 and start using it as GPS device whenever you are driving and traveling. It is a one great app to have.
Layer
There are many reasons why Layer is ranked so high. This interesting app gathers information from the images taken by the camera and uses its GPS database to give you the required information. The only reason it was not popular was the fact that it was sluggish as it is a heavy app. But with Galaxy S2's powerful hardware, it should work like charm.
Locale
This is another popular free GPS app among Android users. And you can use it very well with Samsung Galaxy S2 as it lets you look out for places like restaurants, bars, hospitals, and others. Apart from these conventional GPS features, it offers another interesting feature. It tracks your location and changes your smartphone's profile accordingly. For example, if you enter a movie hall, it would turn your phone's profile to Silent.
TripIt
It is not exactly a GPS app but a very useful if you are a frequent traveler. And if you have been using Google Apps, this app offers you with extra features which let you plan your trip more easily by pulling out the information from the maps and send it to your Gmail inbox. And no wonder, this app always gets listed among the top Android apps list.
Yelp
Apart from reaching to a specific location, what makes you use a GPS App? Well, it could be your search for gas stations, eat outs, hospitals, or any such location. Yelp will let find all such things in you locals so that you can get your work done, even though you are not aware about its locations.