With affordable data plans on almost all the carriers, Internet is becoming a common commodity on the planet. And with this, multiplayer online games are getting popular each day. We have shared number of Android games like free Android role playing games.
Multiplayer games give you fun that any good single player game cannot. And if you are one of those Android users who think this way then you would like this post and would surely find it of some help. I have compiled a list of free multiplayer games for Android which would keep you busy on your Android.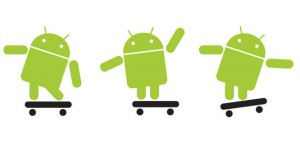 5 Best Free Multiplayer Games For Android
2 Player Reactor
I am not sure you can label it as a multiplayer game or not, but I do not mind doing it. 2 Player Reactor game is played on the same device and is actually a game of reflexes. This one game integrates many tiny games like tic – tac – toe, positive vs negative, mouse in maze, sad smiley and many more.
Dungeon Defenders: Second Wave
After impressing millions of gamers on PS 3, Xbox 360 and PC, the developers have brought Dungeon Defenders to your Android. Developers have brought this game to Android as an online action RPG game. You can either play it as a single player or play with 3 other guys.
In terms of graphics and game play, this game is ranked quite high as it runs on HD graphics powered by Unreal Engine 3. You should really give it a try as it highly rated by many critics.
Guerrilla Bob LITE
This is an all round game as it lets you play single player as well as multiplayer. With incredible graphics, you would love this cross platform multiplayer games. This is one those action games which do no look bloody and scary. With jaw dropping weaponry and explosives, Guerrilla Bob makes an action packed multiplayer game.
Haypi Kingdom
This is a multiplayer online role playing game for Android. This game is available for both iPhone and Android, and is equally popular on both the platforms. In this Android role playing game you get to play as a ruler who works to flourish his kingdom. You have look for treasures, take care of your people, build your army and fight against other kingdoms.
Since its a multiplayer game, you get to play with and against other thousands of players online. In addition to gaming, you can chat with them using its sophisticated chat system and email system.
Pocket Legends 3D

This game is ranked among the top flight multiplayer Android games by number of experts and critics like Mashable, MSNBC. It is a multiplayer online role playing. Mashable has labelled this 3D game as GROUNDBREAKING. You will get to play with millions of other gamers (that is how popular it is) and do some adventurous things in dark dungeons, on mountains and many beautiful locations. This free Android multiplayer game is a real treat to eyes.