Kindle Fire is not meant for gaming, but the fact that it runs on Android does lets you play few games on it. So, we have compiled a list of free games for Kindle fire.
The market for Kindle Fire Apps is not as huge as Android market, but is good enough to find the basic apps that you need. No doubt that the number of apps in the market for Kindle Fire Apps are increasing each day. So may be, you would find games better than the ones listed in the below list.
We have already shared a list of best apps for Kindle Fire with you. We hope that you would like the below compilation too.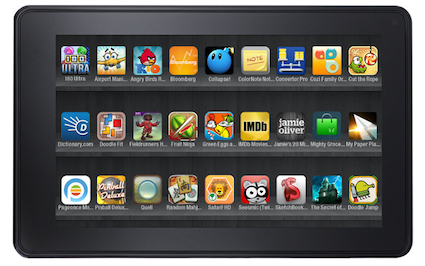 5 Best Free Games For Kindle Fire ( Kindle Fire Apps )
Age of Conquest
You would find number of RPG games in this list, it does not mean that I am biased, it is just that the RPG games for Kindle Fire are really good. In this war based strategy game, you fight against European countries. With 11 different campaign settings, and with your war tactics, you need to fight and conquer your rival nations.
Angry Birds
I am sure that you are not surprised after seeing this game in the list. Having Angry Birds on the list of any Android platform is just inevitable.
Sudoku Free
I have noticed that the people you read books, like playing Sudoku too. So this makes Sudoku Free the perfect game for this ebook reader.
Tanks and Turrets
This tanks based action game features, 6 maps with about 10 difficulty levels. While clearing levels, you earn cash using which you can upgrade your arsenal. You would love this strategy game based on tanks and destruction.
Weird RPG
Here is another role playing game in the list.  As the name says, it is a weird RPG because it is different than many strategy games that you have played. In this game, you face deadly monsters, save kingdoms and discover ancient treasures. If you have got bored of all the conventional games on mobile platform, this one will offer you with some fresh air.