Trust me, every smartphone user would have felt the need of having an app which lets them create passport photos. Yes, I am talking about an Android app which would let you take instant passport photos, yes its Passport Photo Android app.
This free app offers one of the smoothest and quickest way to take passport photos on Android. And its worth trying. This app named, Passport Photo features an easy to use editor to crop your photos appropriately.
The best part about this incredible app is that fact that you need not worry about the whole fuss of the photo size as once you are drone with the cropping and trimming of the picture, this app will process the image and offer the final format which can be used in your documents.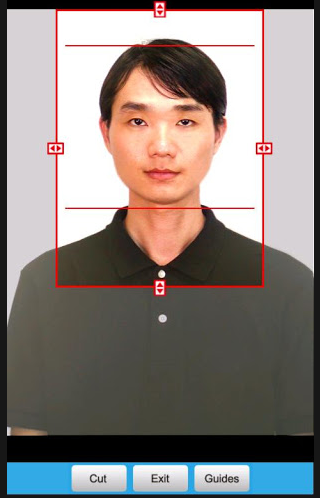 Below are the two formats in which you can get your passport photo processed by this free Android app:
Passport format photo
Inch format photo
You surely have instant passport photos available everywhere. But what if you end up onto a situation where you need to have scanned passport photo on your email, so that you send out an application or may be a form? That is one hell of a situation, right?
But if you have this free Passport Photo Android app on your smartphone, such situations won't be any sort of issue.