EA Sports seems to be all set with its brand new Football game, FIFA Manager 11. If you want to test your skills as a football coach FIFA Manager 11 is your chance. Your job will be to manage the lineup, tactics and training of the players among other things.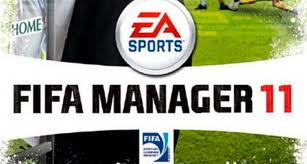 You should also take care to seek improvements in facilities, choose sponsors, manage your relationship with the press, to motivate the players, guiding them in the field demo game and everything a football coach must meet in professional life.
FIFA Manager 11 is notable for including 13.000 pictures of players and a 3D engine called Fifa truly remarkable.
Another interesting fact of this great simulator is that you can watch the matches as well as accelerate to see the result and to provide comprehensive and updated statistics.
No doubt FIFA Manager 11 is a great representative of what it means to coach football. Here the link to where you can download free demo of FIFA Manager 11.