Being a proud owner of an iPhone, you must have wished a myriad of times that you could use it as a great photographic camera that resides in your pocket at all times? But you might have also discovered that the heat of the moment the picture results to be very hazy and disoriented most of the time too.
Taking perfect pictures from your iPhone is no daunting task at all. Below are some tips and techniques that can help you deal with this.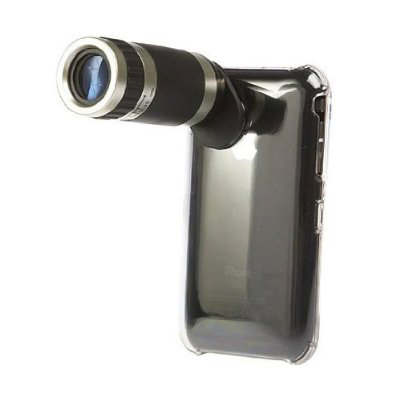 Best Photography Tips For iPhone
This is by far the most important and the basic of the techniques if you want a good and a focused picture. Hold your hands firmly around the iPhone and do not let it go unsteady for the better the grip on it, the more focused it would be. This would for sure enhance the picture quality of your photography.
Make up your picture completely
There is a rule of thumb for the perfect composition of your great picture. This is what is called the Rule of Thirds and it comprises of the technique that one can break a particular picture in three distinct parts where each part should focus on one place in order to make sure that each part comes together to make a good, one formulated part.
This goes especially for all the proud owners of iPhone 4, where the integrated flash is simply too awesome. Since bright and strong lights are an integral part of good photo shooting, this should be of appropriately good strength.
This goes especially for shoots that have an element of some action in them. Taking a number of shots and that too one after the other ensures that one out of the many would be the most apt one anyway. For instance, if your girl is cycling around then it's better to capture a series of shots on your iPhone. In addition to this, there are also some readily available apps in the market that can further simply this whole procedure.
This happens with many of us that the iPhone is literally brimming with pictures and you are even aware of it. Therefore, you need to opt for housekeeping for you never know what might strike your fancy so you should have amole of space and be prepared for it always. Plus, it might also be possible that you plan to take a certain picture someday so it's better to keep it clear than miss out on that moment.
So the above five tips were the most basic of the tips and techniques that you could employ to ear the best of your photo shots with your ever-handy device the iPhone which is a world in itself. Thus, practice it well and it can all be perfected over time. The new high-tech devices these days are all equipped to the brim with features that has taken photography to a whole new level. Thus, the need is to use them in the most appropriate and effective manner.
Author Bio:
Daniel K. Lebrun is from selftestengine, He has been blogging from last 3 years, He is Professional Content Writer and also SEO guru, He is full with possessions of experience, and even more degrees, these days he is busy in 642-133 Certifications. He gets pleasure from Blogging.