We have shared lots of free Android apps and Android related stuff. This post is about the best free RPG games for Android. And if you are one of those gamers who love playing strategy games, then you would surely love this compilation. With more and more apps hitting Android market each day, these strategy games are great means to kill time on your Android device.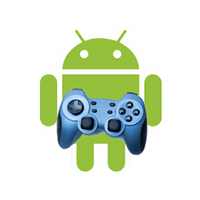 5 Best Free RPG Games For Android
CHRONO TRIGGER
This is basically not an Android RPG game. This app needs SNES emulator to be installed on your Android device. And its worth putting your efforts and time as this is one of the best RPG games. With simple graphics, its gameplay will keep you busy and engrossed into it.
FINAL FANTASY
There are two versions of this game, Final Fantasy 1 and Final Fantasy 2. Regardless the platform, Final Fantasy is always counted amongest the best of RPG games. Yes, it might not offer you the thrill that a PS3 version would give you, but its worth playing Finaly Fantasy on Android. In terms or gameplay, story, graphics, these games are just amazing for your Android.
GUNS 'n' GLORY
Here is a strategy game for Android if you are an action game lover. In this game, you fight against a gang of bandits in wild west. The best part about this game is its control which makes it an easy to play and with its imressive graphics, this needs to be a part of your gaming arsenal on Android.
ROBO DEFENSE
People call it a clone of another strategy game named, Fieldrunners. But the fact that it is graphically advanced, and with better control, Robo Defense is the classic tower defence title where you need to fight against swarms and their guns.
ZENONIA
This is an amazing RPG game for Android where you get to play as a boy who is out on his mission to become a legend. The fact that it has good sharp graphics makes you stuck to it for hours. It has got an interesting story line where you get to travel places and do interesting tasks. Do not expect a mind blowing output but this game is worth trying.