Well, I am not bothered about your reason behind the need for Android Offline Dictionaries. I struck to this post when a friend of mine asked if I knew any good Offline Dictionary for Android.
So, here I am compiling a list best free Offline Dictionaries for Android. Apart from serving you as conventional English dictionaries, these apps would also let you use them as multi lingual dictionaries.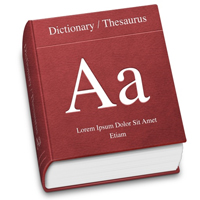 5 Best Free Offline Dictionaries For Android
Advanced Dictionary
Apart from being the dictionary app for your Android device, this free app also serves you as a language translator. It supports number of languages which are English, Arabic, Czech, Danish, Dutch, Finnish, French, German, Hindi, Chinese, Italian, Japanese, Portuguese, Russian, Spanish, Swahili and Swedish.
Arcus Dictionary Pro
With over 185000 definations, this Offline Dictionary for Android could serve to your purpose. It also operates online making itself more functional wit more words.
The Free Dictionary
This Android Offline Dictionary would surely impress you. Apart from being just a dictionary you can use this free Android app as encyclopedia and thesaurus. Not just this, you can use it as special dictionaries like Medical, Legal, Financial, Idioms, Acronyms and Abbreviations.
Offline Dictionaries
This Android Offline Dictionary app supports over 40 different languages making it a dictionary cum translator. It also features the text to speech function which reads out the definitions. But yes, this is not supported by all the Android devices.
Wordnet
Wordnet is actually a free Android app which lets you access Free Dictionary Org offline making it an app what you are actually looking for. Apart from this it also lets you know about synonyms.
Since these are Offline Dictionaries, the size of theses apps would be may more than any other normal Android app. But yes, that was never your constraint. Try using them and let us know which one you liked the most.