Since the arrival of smartphones and tablet PCs, sales of all the GPS devices (irrespective to the brands) have dropped exponentially. And that is why smartphones were made, as they are smarter than other electronic gadgets that we use in our day to day life.
We have already shared number of posts on free GPS apps for different platforms and phones, and this post is about BlackBerry. Yes, in this post I have complied some best free GPS apps for BlackBerry.
So all you BB users, spice up your smartphone with any of these apps and soothe your traveling hiccups.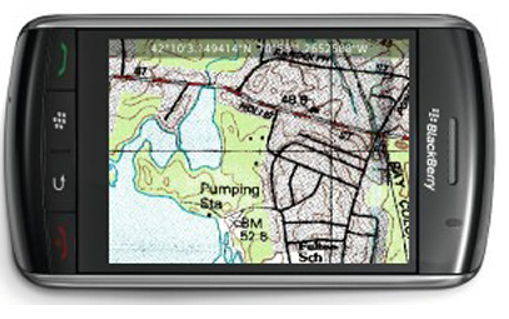 5 Best Free GPS Apps For BlackBerry
Google Maps
Earlier BlackBerry does not use to feature Google Maps client on the device by default. But all the BB smartphones from last 4-5 years are coming with Google Maps client packed in it. Using it is no different than using the Google Maps service on your computer. A must have one!
GPS Tool
As the name suggests, this app is purely meant for GPS needs. It provides you with information like location, speed, altitude. If you are a frequent traveler or may be even a trekker, you will love this app.
InstaMapper
This may not be a popular app in the world of GPS applications, but it has been in existence way long. It is compatible on iOS, Android and obviously, BlackBerry too. That is why its listed here. Check out this old man once, see if you like it.
LifeInPocket GPS
The developers of this application say that if you get used to this application, then only free things can stop you from using it. The fact that it lets you browse navigation routes, notification when you pass by your friends' home / office, restaurants, gas stations, check traffic info and much more makes it an application more than a conventional basic GPS app.
Poynt
If you looking for a restaurant, bar, retailer, then try out this app. This free GPS based BlackBerry app will help you find such places when you are on go.