Powerful gaming machines always fall under the higher end of the price chart. For obvious reasons, everyone cannot afford high priced gaming desktop PCs. So, I have compiled a list of budget gaming desktop PCs, which are are would gaming machines.
Before we get into this list, there is a kind request that please do not compare these low price gaming desktop computers with high end ones. But one can surely consider these computers as good gaming machines which would let you play games without any sort of issues.
We have already shared lists like best gaming PCs, best gaming laptops and budget gaming laptops. This list is compiled in alphabetical order.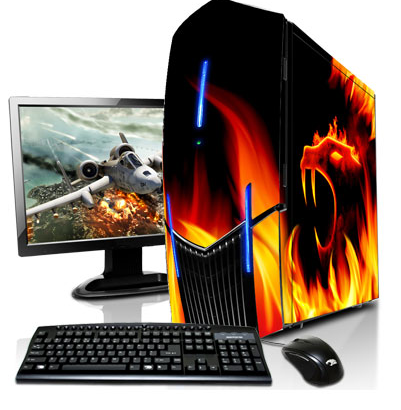 5 Best Budget Gaming Desktop PC 2012
Acer AM3470-UC30P
2.4 GHz AMD A8-3800 Processor
6GB RAM DDR3
1TB Hard Drive
AMD Radeon HD 6550D graphics
1 GB of Video RAM
6 USB ports
Price – $599
Asus Essentio CM1740-04
2.4 GHz AMD A8-3800 Processor
8GB RAM DDR3
1TB Hard Drive
AMD Radeon HD 6550D graphics
1 GB of Video RAM
6 USB ports
Price – $550
CyberpowerPC Gamer Ultra GUA810 AMD FX Gaming Desktop PC
3.6 GHz FX-Series Quad-Core FX-4100 AMD Processor
4GB RAM DDR3
500 GB 7200 rpm Hard Drive
AMD Radeon HD 6450 graphics
1 GB of Video RAM
6 USB ports
Price – $544
CyberpowerPC Gamer Ultra GUA850 Desktop PC
2.1 GHz AMD A6-3500 Processor
8GB RAM DDR3
500 GB 7200 rpm Hard Drive
AMD Radeon HD 6450 graphics
1 GB of Video RAM
8 USB ports
Price – $480
HP Pavilion p7-1126s
2.4 GHz  AMD A8-3800 Processor
6GB RAM DDR3
1TB 7200 rpm Hard Drive
AMD Radeon HD 6550 graphics
1 GB of Video RAM
8 USB ports
Price – $560