Chat clients are one of the most necessary tools on any device which is connected to Internet. So, similar is the story for the Android. If you are an Android user, you surely need a powerful Instant Messenger Client for your device to make it more useful. So, we have compiled a list of 3 best free IM clients for Android.
There are number of such tools available on Internet, but you would be looking for the client which is free and also supports maximum number of chat services which include Skype, Google Talk, Yahoo Chat, Facebook and many more. So, here are some of the IM clients which are very powerful and free.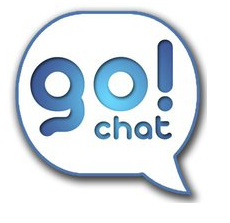 3 Best Free IM Clients For Android
EBuddy
While compiling a list for IM Clients for Android, it would be a crime if we do not include eBuddy. This is one of the oldest chat app for Android. And since the day of its release, it is busy impressing and serving the users. It supports almost all the major chat service which include MSN Messenger, Facebook Chat, Yahoo!, ICQ, AIM, Google Talk, MySpace and ICQ.
Fring
Fring became popular for its voice calls. And with time it has grown as a powerful free chat app for Android as it supports number of major chat services like Google Talk, Msn, ICQ, Yahoo, AIM, Facebook and Twitter.
Meebo
Meebo was initially started as a web application which lets users to access number of chat services without even installing the client on your computer. And with its popularity, they soon started off with mobile apps which include Meebo for Android.
There are number of other free IM clients for Android available on Internet. These might not be the top 3 clients in the market but are surely among the best and would cater to all your chat needs on your Android.