Siri is one of the path breaking features of iPhone 4S. All our lives we have seen about talking gadgets in Sci-Fi movies and have read about them in fiction stories, and the fact that Siri brings it to real world makes all this so special.
If you are an Android user and wish you have Siri like service on it, so we have found few amazing alternatives to Siri for Android. These voice recognition apps for Android would surely make your life easier.
Few of these apps have been existing in Android market since long, but never became so popular. Since the revelation of Siri, things have changed. People are considering it as a beneficial app than a fancy app for your Android.
This compilation of free Siri alternatives for Android would pump up your Android with next generation features of voice recognition. Now you can talk and listen to your Android.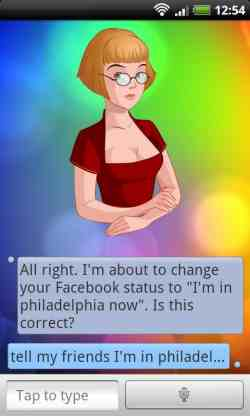 3 Best Free Alternatives To Siri For Android
EDWIN
Edwin is a speech recognition voice assistant for Android. If you wanted to have something like Siri on Android, then you should give it a try as it lets you text, send mails, make calls, tweet, browse, use maps and much more.
SPEAKTOIT ASSISTANT
If you are one of those who have liked the context conversation of Siri, then there is no better alternative than SpeakToIt Assistant. This Siri alternative for Android might not be as good as Siri but Android users are surely loving it. It also offers you with conventional speech recognition functionality like sending texts, emails, browsing, handling maps, updating Facebook status and tweeting.
VLINGO PERSONAL ASSISTANT
Vlingo Personal Assistant one of the closest alternative to Siri for Android. It lets you do Google search, launch apps, navigate using the GPS, send texts, update Facebook status, tweet, send emails and similar stuff. Unlike Siri it does not allow you to do random conversation but serves the purpose of a voice recognition beautifully.
I would not stop myself my saying that none of these apps is as good as Siri, but these free voice recognition apps are good enough to serve to your basic needs. These free alternatives to Siri for Android are worth trying.