So far we have known and been using QR Code just like some advanced barcode which lets you download apps and stuff like that. How about business card with QR Code? Sounds interesting right?
Well, we often give our business cards to people and once it is handed over, there is no guarantee that the other person would actually save your contact details or preserve your card until and unless you happen to be a useful resource to him.
And what if you present someone a business card having a QR Code? The first thing that the person would ask is, hey what is this code on your card? Is it some kind of logo?
Then you can pull out your smartphone and show him how it works. And I am sure that the person would remember you even if he does not scans that QR Code or loses the card itself.
The primary purpose behind any business card is to make impression, and there is no better way than this to mark yourself on the other person's mind. And if he is aware of QR Codes, he would love to scan it and save you details as there is no easier and faster way to do that.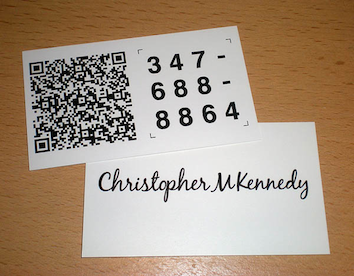 There are number of services available on Internet, which let you create QR Code consisting information about you. And you use that QR code to get printed on your business card.
Below are some of those online services which lets you create QR code for business cards:
Apart from these there are many other services too which serve the same purpose of generating business card QR Card.
There are things which you need to take care of while you are getting yourself QR code business cards. Since it looks heavily modern and completely different type of business cards, you need to make sure that you have interesting design rather than sticking to conventional cards just with a accommodating QR code somewhere on the care.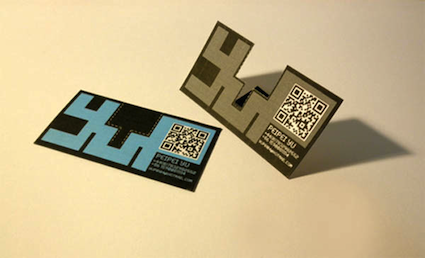 There is a simple logic for that. If you business card is different and interesting, you would surely be remembered and your QR code business card would be preserved.
So once you have the QR code with yourself, get an amazing design for your business card and get them printed. This is how you can create business card QR Code. And we hope that now you have understood its importance in the modern world.
So get QR-ified!