Toshiba Qosmio G65 is the latest Core i5 gaming laptop computer with 1GB of Graphics memory. Qosmio G65 is one powerful laptop, that is capable of fulfilling your multimedia needs.
With a 4GB RAM and GeForce graphics support, the Toshiba laptop offers you with powerful performance. G65 features a 18.4 inch display screen and runs on Windows 7 Home Premium OS.
Specifications:
2.4GHz Intel Core i5-520M processor
GeForce GT 330M (1GB) graphics card
4GB of RAM
500GB HDD
Gigabit Ethernet and Wifi b/g/n
mini D-Sub15 pin
4 USB ports
Windows 7 Home Premium OS
Dimensions: 442.6×294.2×41.5mm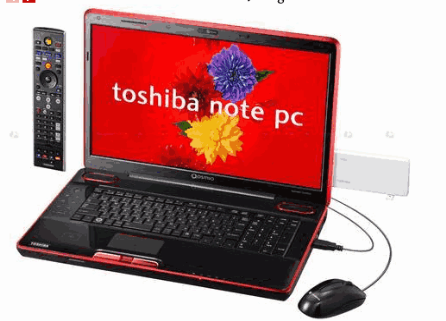 Processor
Toshiba Qosmio G65 gets all its power from a 2.4GHz Intel Core i5-520M processor. Core i5 processors are getting popular each day and this core i5 laptop would offer good performance in every possible technical terms.
Graphics and Display
Graphic support is the most important factor for any gaming laptop. Qosmio G65 features GeForce GT 330M graphics card which offers you with 1GB of video memory.
Apart from multimedia support, a gaming laptop should have a good display screen too. So, this Toshiba gaming laptop offers a 18.4 inch widescreen display with 1920 x 1080 pixel resolution.
Memory
G65 offers a powerful 4GB RAM, which offers all the required support to its Core i5 processor. And a 500GB hard disk offers with all the required storage capacity.
Connectivity
G65 gaming laptop computer offers you with all the required connectivity options. Qosmio offers you with Gigabit Ethernet and Wifi b/g/n, four USB 2.0 ports, mini D-Sub15 pin.
Verdict
Toshiba Qosmio G65 is expected to hit the markets by this February with the current release price of 258,800 yen. The gaming laptop is a worth to its money, not just because G65 is a part of successful and powerful Toshiba Qosmio series. Since it does justice with its name and label, it is a worth.