I wont be wrong if I label modern day's smartphones as a great means to kill time. Now you need to look for ways to spend some easy fun times if you have a good smartphone in your hand. If you are an iPhone owner, this post would interest you.
We have compiled a list of some top fun apps for iPhone. If you have an iPhone and are looking ways to kill time, then the below list would prove to be helpful.
When I say iPhone fun apps, then is quite obvious that I am talking about games. But instead of flooding the list with only games, I have made sure that the list comprises of apps of other genre to, so that it interests all types of readers.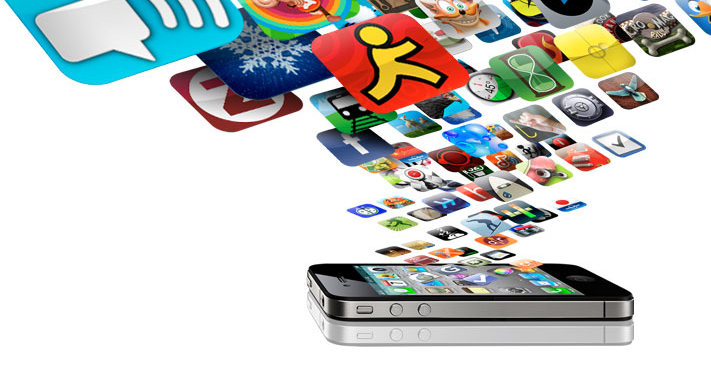 Top 5 Fun Apps For iPhone 2012
Angry Birds
Angry Birds has become a household name. And if I look at its popularity, then three years down the line, this game would surely become a legendary iPhone app. With every new version of this game, to get to see something new. Hands down, the the best fun app for iPhone.
There isn't a better way to spend spare time than by reading books. You must have heard of the super hit eBook reader, Amazon Kindle. This eBook reader app namely, Kindle is the best way to read books on iPhone. You can read newspapers, magazines, novels, PDFs. If you do not mind paying, then you can buy all the latest books too.
Paper Toss 2
I love this game. In this game, you have to toss a paper ball into a dustbin. And its fun as you need to time and place the paper ball that it falls in the dust bin while being diverted by table fan. You can not try this in real life as you will not have that much of waste paper. And the fact that you cannot emulate that many scenarios (difficulty levels) in real life.
QRANK Trivia
I would like you try this free iPhone app to kill time regardless the fact you like trivia questions or not. It has been rated as one the most addictive games ever made for iPhone by Mac Life and Esquire Magazine. And the fact that it comes up with 25 new questions every day ensures you that you have an incredible time every time you play this quiz.
Voice Changer Plus
Its an interesting app. It is not one of those which can be used months after months without getting bored, but its uniqueness makes you check it out without fail. You can record voice using this app and listen back to it after conversion. It includes effects like, underwater, mouse, whisper and many more. All together, it features over 40 different voice which does make it an incredibly interesting app for iPhone.