One usually play computer games to get rid of their stress levels. Most of the people do not prefer installing games on their computer, as it would end up in generating greater stress on you. This is the reason that online games are very popular on Internet. Get ready to play virtual golf on your computer for free.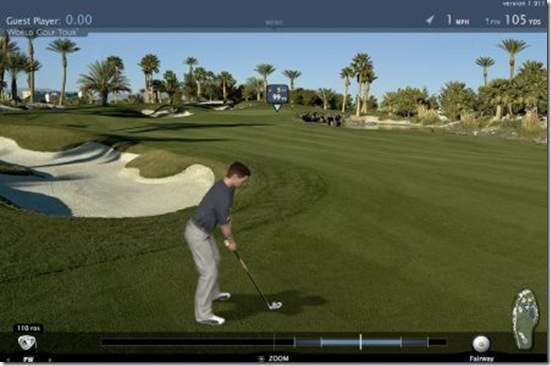 There are many good online gaming sites, where you can find thousands of interesting games which would fulfill your interest to play online computer games. But most of these games are of low quality in terms of quality.
Now, get ready to experience the  Ultimate High Definition Golfing experience on your computer without installing any software on your Windows or Mac PC.
World Golf Tour (WGT) is a virtual golf tournament but it is nothing less than real World Golf Tour (WGT) in terms of prizes, players, courses and gaming standards.
Below are the system requirements:
Flash version 9 or above. You can download the Flash Player by clicking here.
Good Internet connection
2GHz processor or faster
1GB RAM or higher, preferably 2GB or higher
1024×768 screen resolution or higher, preferably 1280 x 800 or higher.
If you have your computer equipped with all these requirements, then get ready for golfing. Below are the steps:
Log on the the website of WGT
Signup with it and start taking part in virtual golfing tournament. You can even directly play the game by clicking on "PLAY NOW" button, although unregistered members cannot record their scores and cannot take part in competitions.
So simply log on the official web site of World Golf Tour to play HD Virtual Golf for Free to feed your golfing interest.
Happy Golfing! 🙂