Lenovo adds a brand new laptop to its IdeaPad series christened as Lenovo IdeaPad Y460. Lenovo has planned to launch this series of IdeaPad laptops in tow different configurations namely, Lenovo IdeaPad Y460 – 063347U and Lenovo IdeaPad Y460 – 063346U.
Lenovo IdeaPad Y460 possess a beautiful design. Thanks to its black color and gorgeous engraving work on the lid of this Lenovo laptop computer. Its not just the design and looks that make this Lenovo IdadPad worthy, it features good technical specifications too.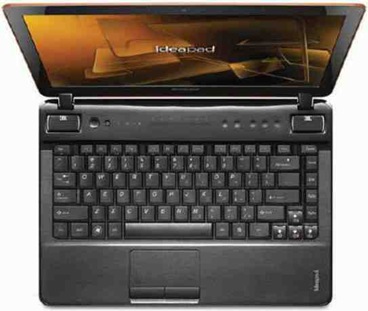 Both the versions of Lenovo IdeaPad Y460 laptops feature 4 GB of DDR3 RAM, integrated 1.3 MP webcam, 14 inch LED-backlight display screen, JBL speaker system.
Specifications of Lenovo IdeaPad Y460 – 063346U:
2.13GHz Intel Core i3-330M Processor
Intel HD graphics
4 GB of DDR3 RAM
500GB hard drive
14 inch HD Wide glossy LED-backlight display screen
1.3 MP webcam
JBL sound system
HDMI and VGA outputs
6-in-1 multicard reader
Wifi, Ethernet and Bluetooth connectivity options
Cost: $999
Specifications of Lenovo IdeaPad Y460 – 063346U:
2.4 GHz Intel Core i5–520M Processor
ATI Mobility Radeon HD 5650 1GB graphics card with switchable graphics solution
4 GB of DDR3 RAM
500GB hard drive
14 inch HD Wide glossy LED-backlight display screen
1.3 MP webcam
JBL sound system
HDMI and VGA outputs
6-in-1 multicard reader
Wifi, Ethernet and Bluetooth connectivity options
Cost: $1,199