Tethering BlackBerry is not a heavy task, it is just that few people tend to tether BlackBerry as the device is highly competent and lets you do all the things that you can on your computer.
We have already shared a tutorial on how to tether BlackBerry on Windows for free and here is the tutorial to tether BlackBerry on Mac. Both these methods are totally different. Windows being a popular operating system, doing things on it becomes easier when compared to that of other operating systems.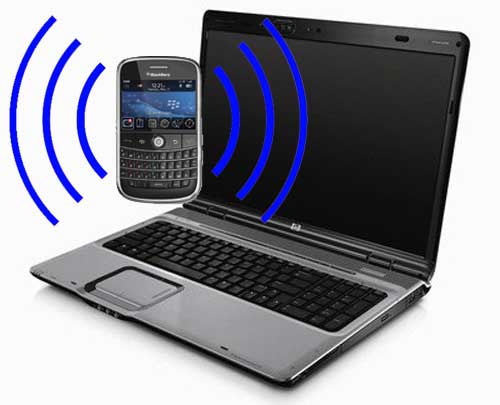 In this tutorial we wont be using any third party tool, but we would be using a script which would allow you to get the work done. Here is the step by step guide:
Guide To Tether BlackBerry On Mac For Free
Setup Your BlackBerry
Navigate to Manage Connections and turn the Bluetooth connectivity ON
Scroll down just a little and click on Setup Bluetooth as it would be acting as the channel for tether
Now it would prompt you to name your device, just do it
Now a pop up window would prompt you to Add Device, you need to click on Cancel as we wont be adding any device
Get to the BlackBerry menu and click on Options and mark the Discoverable option as Yes and save all the changes
Setup Your Mac
Before we go ahead with it, you need to download the required modem scripts
Now launch System Preferences utility and click on Bluetooth and put the check across the option, Show Bluetooth status in the menu bar
Once you click on the menu bar item, click on the Setup Bluetooth Device option which will prompt a pop up to fly on your screen. Just hit the Continue button
You Mac will now discover your BlackBerry, just click on Continue button now
With the help of displayed passkey, you can pair up your Mac and BlackBerry
Once the pairing is done, a pop up would prompt you on your BlackBerry with a message saying Accept connection request from (your computer)? Click on the Yes button
Now a similar pop up would come up on your computer saying, Access the Internet with your phone's data connection? Just go ahead and click on Continue button
It would now ask for credentials. If you are on AT & T, you can use the below one and for other service providers, you can Google it:
Username: WAP@CINGULARGPRS.COM
Password: CINGULAR1
Phone Number: wap.cingular
Navigate to Applications > System Preferences > Network and click on Plus button
This will let you add a new profile. Choose Bluetooth as its Interface type and you can give any name for its Service. Once you click on Create button, it would ask you to enter the credentials again. Use the set, that you have used above
Now click on the Advanced button and choose the Vendor as Research In Motion, choose the model type, the Dial Mode (choose Ignore dial tone when dialing to save few seconds ) and Save your changes
Connect To Internet
In order to get things going, switch Bluetooth ON on both the devices (BlackBerry and Mac)
Click open the Dialer on the Menu
Select Connect <Service Name> from the drop down menu and within few seconds, you would be connected to Internet
This is how you can tether BlackBerry on Mac for free and connect Internet on Mac.