In order to install non-market APK Android apps on Motorola Droid 2, you need to root the device. We have already shared a number of tutorials on rooting devices. Here is a step by step guide to root Motorola Droid 2 on Windows.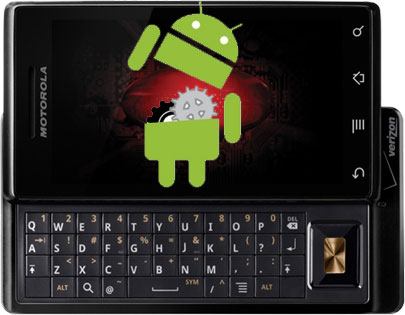 Root Motorola Droid 2 On Windows
STEP 1: To start with, you need to install latest version of Android SDK . So, once you download it extract the downloaded ZIP file onto your hard drive.
STEP 2: Now, download DoRootWin_2.1.3.zip and extract all the files which basically are the tools required.
STEP 3: Now visit this page and Install Motorola Mobile Phone USB Drivers with MotoConnect.
STEP 4: Now, right click on the MotoConnect icon in the notification area and select Nothing for the option When phone connects.
STEP 5: Now switch the phone to PC mode. For that, navigate your Droid 2 as Notification blind > USB connection > PC Mode.
STEP 6: Now you need to enable USB debugging. For that, navigate your Droid 2 as Settings > Applications > Development > USB debugging.
STEP 7: Now Double click to run doroot.bat.
That is all! This is how you can root Motorola Droid 2 on Windows. This way to root your Droid will not even consume much of your time.