Android is an operating system meant for smartphones. And I know number of people who wish to run it on their laptops. I am not sure why they need is as some might need it to develop and test Android apps, and some want to use Android apps on their laptops.
Regardless the reason behind this requirement, if you are having any of the below laptops, then you can very well install Android ICS on these laptops. Here are the models:
MacBook
Asus EeePC
Asus laptops
Motion m1400
Toshiba satellite s103
Sparta
Tegatech tegav2
HP Pavillion tx2500
Although I have listed few of the laptops which would support Android on it, but it should not stop you from trying the same on your laptop if it has not been listed in the above list.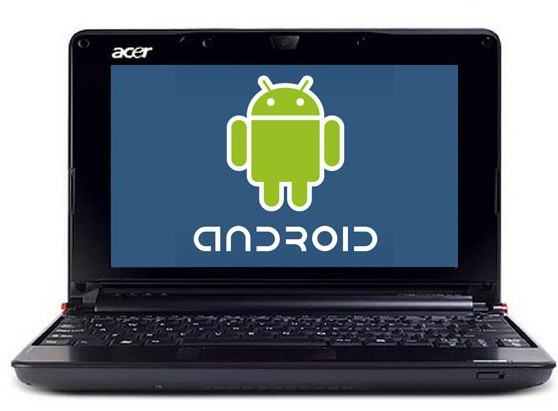 What Can You Expect From Android ICS On Laptop?
Well if you are wondering of things that you can expect from Android running on your laptop, then here is show light on it. I have already listed a couple of things at the start of the post that can be done with Android running on your computer. And below are few:
You get to access Android market and use all the official apps
You can either install it on your hard disk or on any external storage
Android ICS on your laptop would be fast and smooth
Turning on and off your laptop would be real smooth
Steps To Install Android ICS On Laptops
First thing that you need to do is download all the required Android ICS files on your computer
Now you need create a bootable CD or may a bootable USB with the Android image on it
For that, download UNetbootin as you can use it to create a bootable CD or USB having Android files on it
Once you are done creating your bootable Android weapon, boot your laptop on it and your laptop would be running on Android now
This is how you can install Android ICS on laptop and use the same. Try out and let us know how you like it.