ASUS adds a new CULV notebook computer under its belt namely, ASUS UL20A. This ASUS notebook is powered by Dual Core Intel Processor and offers powerful Intel graphics support.
ASUS UL20A has got a sleek and compact design. I would surely term it as a powerful notebook computer for conventional uses.
Specifications of ASUS UL20A:
1.3GHz Intel SU7300 Dual Core Processor
Intel GS45 Chipset
Intel GMA 4500MHD graphics card
4GB of DDR2 RAM
250 GB of hard drive capacity
12.1-inch LED Backlight Screen
Bluetooth and WLAN 802.11b/g
Web cam and multi card reader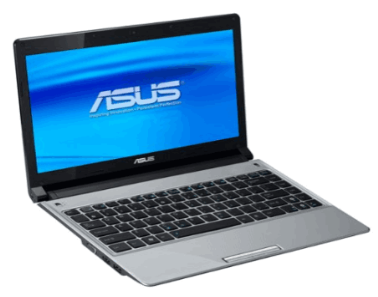 Processor
This CULV notebook by ASUS is powered by 1.3GHz Intel SU7300 Dual Core Processor. its CULV (Consumer Ultra-Low Voltage) technology lets it consume very less power compared to many other notebook computer of similar configuration.
In additions, buyer gets an option to choose between Intel Core 2 Duo SU7300 processor (1.3GHz), Intel Core 2 Solo SU3500 (1.4GHz) or Intel Celeron SU2300 (1.2GHz) processors.
Graphics and Design
If not meant for hardcore gaming but graphical support by Intel GMA 4500MHD graphics card is competent enough to offer you with best of mediocre graphics. And ASUS UL20A incorporates a 12.1-inch LED Backlight WXGA Glare-type display screen with picture resolution of 1366 x 768 pixels.
Memory
UL20A notebook computer offers a primary memory Up to 4GB DDR2 (800MHz) RAM which lets you handle heavy work load and multi tasking with complete ease. And this ASUS CULV notebook offers you with 250GB SATA (5400rpm) HDD of storage capacity.
Additional Features
Thus ASUS CULV notebook offers you with robust connectivity options which include WLAN 802.11b/g enhanced, Bluetooth and 5-in-1 card reader.
It also has integrated web cam and its powerful sound with Atlec Lansing speakers, SRS is good enough to impress you.
Verdict
With a battery life of about 6 hours, ASUS UL20A notebook computer is an impressive demonstration of CULV technology. It weighs just about 1.5 kg and with a price tag of $599, UL20A is a complete value for your money.