Acer and Samsung are the chosen ones to manufacture the first ever chrome notebooks. And yes, its official now. Acer has christened their chrome OS notebook as Acer Chromebook.
The concept behind Chrome OS itself is so fantasizing. Acer Chromebook takes just about 8 seconds to boot. And once its started, you can get on with your work. You get to work on number of web apps available at Google Chrome App store.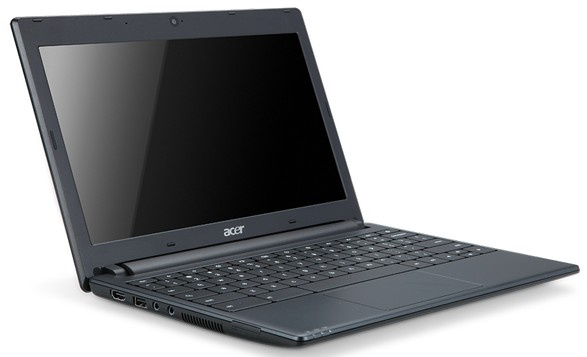 Specifications of Acer Chromebook
1.66 GHz dual core

Intel

Atom processor

11.6-inch HD Widescreen CineCrystalTM LED-backlit LCD

Display with picture resolution of 1,366×768-pixel and 16:9 screen

2GB RAM

16GB SSD drive

Full size chrome keyboard

Stereo Speakers

802.11 b/g/n Wi-Fi

2 USB 2.0 ports

HDMI port

2.95 pounds

6 hours of battery backup
This cloud computing notebook is one of its kind, and could prove to be a huge success. It is very difficult to comment on the performance and future market of Chrome notebooks, as only time could make this picture clear. Acer Chromebook has got a price tag of $349 for WiFi models and the 3G models are yet to be labeled with a price tag.