Whether it would iOS apps or Android apps, the most of the popular ones are the free ones. They say, better things always have a price. And there is no doubt about the fact that if you want to have best of the apps for iPhone, then you have to pay for it.
There are thousands of iPhone apps prices at $5 or less than that. So, I have compiled a list of best paid iPhone apps under $5. Its like listing out the best of low cheapest iPhone paid apps in the market.
Now I have made sure that the list includes apps of almost the useful genres so that every one finds something for himself in this list. Check them out!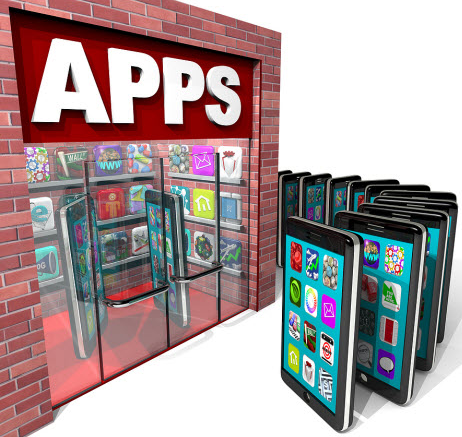 Best Paid iPhone Apps Under $5
Bento ($4.99)

If you do not mind purchasing apps from app store, then Bento is a must have paid app for iPhone. It is a great tool to organize contacts, track projects, plan events, and much more. It is like your personal database and is surely cheaper than hiring a personal assistant. Check it out!
Instacast ($1.99)
Do you like watching and listening podcasts? Then do check out Instacast as managing podcasts on iPhone without any Podcast manager is one heck of a task. If offers you with an optimized podcast player. And features like bandwidth free on the way, show notes, provision to sync with iCloud makes it a wonder app to manage podcasts.
Picoli ($2.99)

If you are a photographer, or an iPhone looking for a good photo editor, then check out Picoli. Click pictures, and straight away use Picoli to get them edited. There are number of parameters which can be which can be changed using this app, which are brightness, sharpness, saturation, illumination, and many more. Install this app, and do not let a single picture go waste.
Snapseed ($4.99)
I beg a pardon for listing one more paid photography app up here in this list. But I could not miss out this highly recommended photo editor for iPhone. Apart from changing basic parameters, this app also lets you edit photos, add filters, and much more.
Splashtop 2 – Remote Desktop ($1.99)

This iPhone app offers you the best way to access your Mac or PC which makes it a best remote access app for iPhone. It has been awarded by some of the biggest names like CES 2012, The NY Times, CNET, USA Today, WIRED. Using this app, you can access all your files and programs running on your Mac or PC. Once you start using this app, you will realize that there is so much to explore and its 7 million user base is testimony to this fact.
Superbrothers: Sword & Sworcery 
I have realized that I did not list a game in this list. So how about one? This has been marked as one of the best games ever made for iPad and iPhone. But its 8 bit style, super brothers will surely keep you entertained. No doubt, it is a great game. But its music will impress you more.