I have checked out a couple of Windows 7.5 Mango smartphones and have liked this new OS big time. I am not sure how it would go in the market as it would not be wise to comment so early. But one can surely see what it is capable of.
If you have bought Windows 7.5 Mango smartphone and looking for some good apps, here is the list of few good and free apps for Windows 7.5 Mango. These Windows 7.5 Mango apps would surely make your smartphone more purposeful and efficient.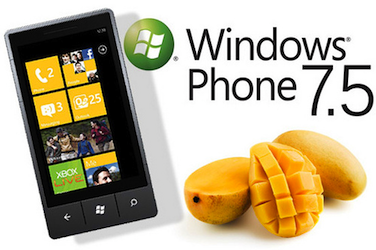 5 Best Free Apps For Windows 7.5 Mango
AllRecipes
This app is for all you people who like to bring their artistic side when in kitchen. This app would let you cook your food on your own (only if you are interested). With more and more recipes entering its database each day, one who loves cooking and owns a WIndows 7.5 Mango smartphone would love this free app.
Fly Delta
If you travel on airplanes frequently, then Fly Delta is a must have app for your Windows 7.5 Mango smartphone. It lets you check seats, book tickets, check airport maps and also lets you pin your boarding pass details on your homescreen. Cool, right?
Foursquare
Regardless the fact you use Google Maps or Bing Maps, Foursquare shares common lovers. If you are looking for places like hospitals, restaurants, theaters, bars, in a city, there won't be a better help than Foursquare.
Movies By Flixter
If you are a Movie buff, then get your Windows 7.5 Mango smartphone loaded with this app. Using this app you can watch trailers, check out the show timings and also know about its ratings from experts like Rotten Tomato. All and all, a must have app for a movie buff.
TuneIn Radio
TuneIn Radio has been the most popular free radio app on Android, and it seems it is extending its user base with its extension of service to Windows 7.5 Mango platform. With more than 50,000 international and local radio stations, you will using this app on your Windows handsets.