If you want to do good in shares, then there is just one way to do it. Study the market as much as you can. And in pursuit of that success, if you are looking for free stock market apps for iPad, iPhone then we have a compilation for you. All these free iPhone / iPad apps would let you keep an eye on the share market and lets you understand its current flow so that you do not end up investing your money with wrong firm.
We are not going to share any tips on how to do well with shares and stocks because that is not our cup of tea. If you would surely like to share the iPad / iPhone apps with you, which would help you do well.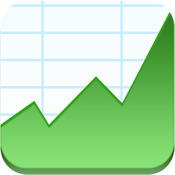 3 Best Free Stock Market Apps For iPad, iPhone
E * Trade
They follow the principle, trade anywhere, anytime. This is one of most powerful trading apps available for iPad / iPhone. Apart from real time statistics, news and commentary, it offers you with all the basic and advanced features offered by any desktop trading application. It is worth using it.
FX360
If you are a Kathy Lien and Boris Schlossberg fan and trust their words and predictions, then you need to have this free app on your iPad or iPhone. With their basic and advanced analysis report, it would not be difficult for you to understand the market.  This app would prove that it is one of the best places for knowledgeable market analysis and extensive daily commentary.
iStock Manager
This free iTunes app not only offers you with complete information about the market, but also lets you access your Ameritrade account which lets you do trading right from your iPad / iPhone. It offers you with streaming data, real time balances and positions, and news. And the fact that it ensures all the security parameters, makes this a secure app for all the online traders.