Editing photos on multi touch is simply amazing. And yes, having good photo editing apps is the key. So, we have complied a list of 3 best free photo editing apps for iPad, iPad 2, iPhone and iPod Touch.
Having iOS device like iPad, iPad 2, iPhone and iPod Touch is great as you need to transfer your images to your computer and do the editing stuff. Having good photo editors on your device is a great help.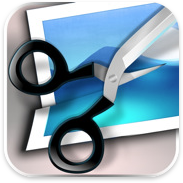 3 Best Free Photo Editing Apps For iPad, iPad 2, iPhone
Adobe itself is a huge name and being an app from them it selves proves a point. This free photo editing app lets you do all the things that a capable photo editor does on your computer which include ability to crop, adjust colour, and apply effects.
This iPad 2 app also lets you undo or redo your work. Using this free app, you can create an account for yourself on Photoshop.com where you can store around 2GB of photos and videos online.
This free photo editing app is especially designed for iPad 2 and iPad. But yes, it does work perfectly fine on iPhone and iPod Touch. As a user, you would love this app it offers you with all the basic photo editing utilities like filters and adjustments, including color levels, threshold levels, posterize, constrast, tint, saturation, sepia, chromaticity.
I wont be wrong if I call this app as the most advanced photo editing app for iPad 2, iPad and iPhone. The features offered by this application are so very professional that this free comes with 90 minutes of video interviews that cover both the creative and technical challenges of each image.