The best thing about Android is that you can customize each bit of it the way you want. If you have been looking for some cool launchers for your Android device, then how about 3D launchers? Sounds interesting, right?
I would listing out the 2 best free 3D launchers for Android. I ll be honest, there aren't many 3D launchers available in the market, free or paid.
These 3D launchers would surely pimp your Android device to a great extent. Here are they,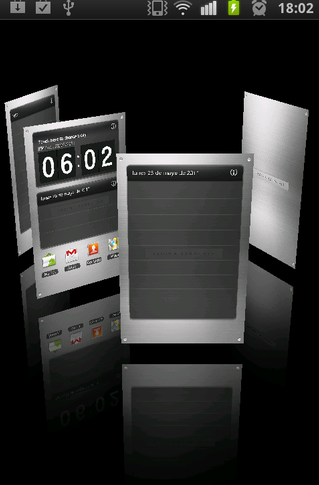 2 Best Free 3D Launchers For Android
Regina 3D Launcher
This is one of the first free 3D launchers for Android introduced on Android market. It lets you create folders and navigate with immense ease. Its free version will let you create 5 folders. Other than that, you can add upto 16 shortcuts in each folder.
Few of its highlighting features are 3D widgets, wallpapers, 3D browser, 3D workspace, incredible visual effects. It is amazing to have so much offered by a free 3D browser.
MXHome Launcher
MXHome Launcher is brought to you by Emotional 3D Art theme and this free 3D launcher for Android comes in coffee theme. In addition to 3D G-sensor movement, it features great graphic & sound effects.
The best thing about this free Android launcher is its navigation part. It is incredibly easy to handle and use. And there is so much you can do with this launcher.
Honestly speaking, these are the only two free 3D launchers for Android that I found and I wonder if there are any more. Yes, I am talking about just free apps only. Try them out, and see if they serve to your needs.