Samsung Galaxy is THE smartphone of the current market. Regardless the fact Samsung lost the case against Apple, and do not minding the fact that Apple wishes to get the Galaxy S2 and S3 banned does not make me negate the success achieved by the this amazing Android smartphone.
For a normal buyer, Samsung Galaxy S3 is a super powerful smartphone and would surely like to buy it if he was looking for a phone of a similar price range. If you are a PROUD owner of Galaxy S3, then here is the post that you would love.
In this post, I would sharing some top Samsung Galaxy S3 tips and tricks. I do not own this phone, but I had lend this amazing smartphone from a friend just to write this post. Even though I am an Apple fan, I have to tell you that I fell in love with this smartphone.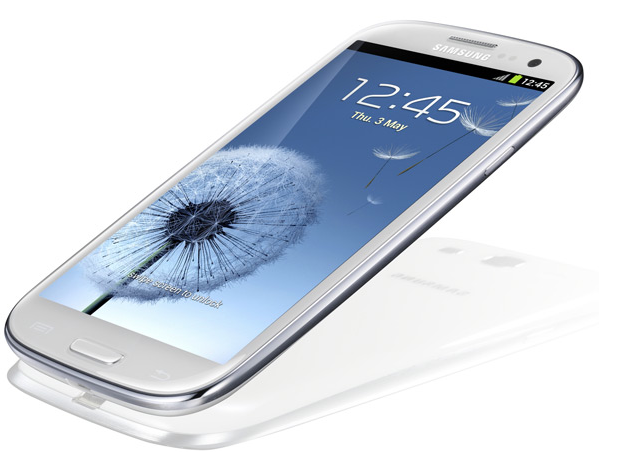 Top Samsung Galaxy S3 Tips And Tricks
Capture A Screenshot
To get a screenshot all you need to do is simply hold the Power button Home button for just about 2 seconds and that is it.
Set A Default Homescreen
Out of the number of screens to swap around, you have an option to setup a screen as the default Homescreen, thanks to TouchWiz. To do that, all you need to do is, tap on home button on the top right of the screen which you want to set as default homescreen. Now, whenever you click on the hard Home button, you will be directed to the default screen.
Enable Gestures
Galaxy 3 feature more number of features than compared to any Android device. In order to enable it, navigate as Settings > Motion and put a check across Motion activation option.
Enable S Beam
You can use S Beam to transfer data between any other NFC Android device which also has S Beam. In order to enable it, navigate as Settings > Settings and then tap on S Beam.
Increase The Call Volume
Suppose that you have answered a call, and now you wish to increase the call volume as you cannot hear the voice from the other end. Then you notice that the volume is maxed out, but you can still increase the volume using the button on your screen.
Adjust The Call Quality
This is one of those features which has never been incorporated in any of the smartphones in the market. Navigate as Settings > Call Sound EQ Settings > Personalized EQ and get the settings customized. Now as per your hearing capacity (which is totally decided as per few tests), the phone volume would be automatically adjusted.
Capture Group Photo
Gone are the days when you used to set the timer and around infront of the camera to get the shot clicked. With S3, all you need to do is shoutshootand this smartphone is good enough to hear it and capture the photograph.
Enable Internal Swype Like Feature
Unlike S2, S3 does not come with pre-installed Swype application. Instead of that, S3 comes with inbuilt Swype like features which would help you type efficiently. You will find the settings under, Samsung Keyboard Settings option.
Set Data Usage Limit
If you are using a limited data plan on your S3, then setting a data usage limit is a smart move. In order to do it, navigate as Settings > Data Usage > and then put a check across Set mobile data limit option.
Quick Google Search
If you want to do a Google search quickly, all you need to do is hold the Menu button for 2 or 3 seconds and that is it.
Get Information
To enter into Hardware Test Mode, dial *#0*#  on your S3
To view information about your Galaxy S3, dial *#*#4636#*#** on it
Photography Modes
Galaxy S3 allows you to take photographs in different modes which include, Single shot, Burst shot, HDR, Smile shot, Beauty, Panorama, Cartoon, Share shot and Buddy photo share.
Uninstall Apps
An easy way to uninstall any app on Galaxy S3 is just open the app menu, tap and hold the app icon, drag it and drop it on the App info icon and click on the Uninstall option and that is it!
Apart from these there are more Galaxy S 3 tips and tricks, that I have not listed above. Please comment and share them.