In year 2007, Microsoft came up with its prototype in the arena of digital MP3 players namely Zune. Since then only, Zune has become a powerful player in its arena. On September 15, Zune launched its brand new digital media player, Zune HD. Zune HD has been brought into the market for the reason of ruling the market of portable digital media players.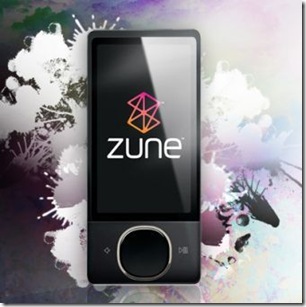 Zune HD wonderful machine is gorgeous in terms of its internal and external attributes. If we compare it with Apple iPod, then you would be thrilled to know that it has got a better design with more serious features that would help you enjoy your music. Zune HD is a monster machine in its own sense because it has got some features that are absent in even the celebrated Apple iPod which include, an OLED display, HD radio, and high-definition video playback, games, a photo viewer, and integrated Zune Pass music subscription.
Below are the features which provides all the required hype to Zune HD:
3.3 inch of OLED Screen: It provides an innovative and accurate touch screen technology with a clear 16:9 resolution. It offers a rich display of 450 x 272 pixels.
Wireless Capability: Zune HD is capable of transferring music from your computer wirelessly. And you can access the rich and amazing Zune store to access music.games, and applications.
Storage Capacity: It comes in two models, 16GB and 32GB. So, as per your requirement you can choose your music machine.
Codec Support: Zune HD is capable of handling many media formats which include WMA, MP3, AAC, MPEG4 and WMV formats. And it offers an amazing quality with all the formats.
HD Radio: This feature is being considered as a trump card because no other similar machine offers this feature.
HD Video Compatibility: Zune HD plays 720p HD movies and video clips. It requires just an AV Dock.
Web Browser: Now you can keep this wonderful machine in your pocket which enables you to surf web sites with its amazing touchscreen QWERTY keyboard.
Battery Backup: 33 hours of music playback and 8.5 hours of video.