Are you looking for a new Xbox controller? Even if not, check out XCM Blue Blood Controller. It is way too prettier and attractive than conventional Xbox 360 controller. XCM Controller is a Xbox 360 wireless controller and is amazingly eye catchy with its killer BLUE look.
XCM Blue Bllod Controller is basically a modification kit used to enhance the looks and performance of the conventional traditional Xbox controller.ABXY buttons are customized with LEDs with Blue background make the complete controller amazingly beautiful.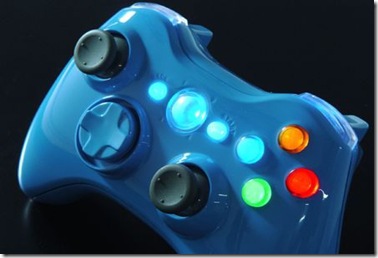 XCM Controller's uniqueness is not just restricted to its deadly looks but it is also has improved D-pad design which would enable you to have a better and comfortable gaming experience than traditional controller.
Get your XCM kit and rock the Xbox games.:D