WhatsApp is definitely one of the best thing happened to the smartphone technology. Once WhatsApp got introduced to Android and iOS, the conventional texting was kept into garbage bin, as this incredible messaging service charged far too less (its free to an extent).
No matter how good this service is, I am sure that you wish it had an option to mark you as invisible just like any other messaging client. Sadly, WhatsApp does not have any such feature.
If you really want to stay invisible on WhatsApp, one way is to logout off it. But by doing so, you would not receive any messages. And this sucks. So is there a way to literally stay invisible? If this question is bothering you then you should try out WhatsApp Shadow Beta.
This Android app would not let you do the same, but does let you do something very close to it. Bottom line – it would help you hide from the people when you are on WhatsApp.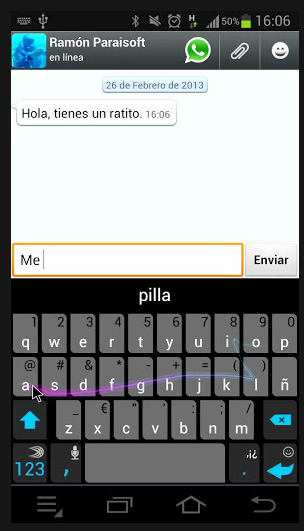 So this is how it works. Whenever you launch WhatsApp, this free Android app would actually turn off the 2G, 3G, WiFi or any other data connection. So when you can read your messages, and send messages to other (which would actually wait for the Internet connection).
And the moment you get out of this app, your phone will get connected to Internet back again and it would send the waiting messages. Technically, you are invisible on WhatsApp while you are using it.
It means, while you are typing a message, the person at the other end won't even see that you are typing the message. Yes, you go into complete stealth mode.
Few things which make it more cool are its free of cost, free from ads and free from confusion (as its easy to use). You might find some issues with its graphical interface, but we are expecting its updates to fix it soon.
Give it a try. Happy Texting!