Viigo is an award winning RSS Reader for BlackBerry. This BlackBerry application has developed so much with time. This BlacBerry RSS Reader is growing with each of its update and this is making this BlackBerry app a must have one.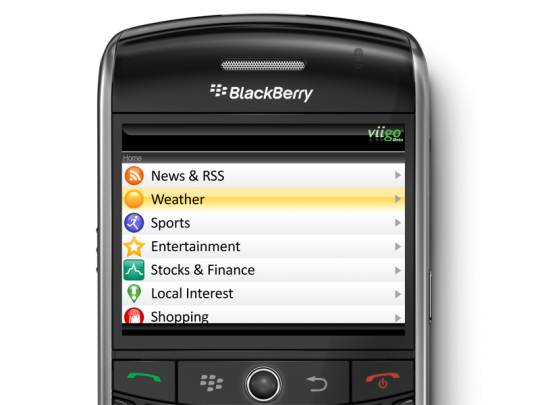 The team involved with Viigo, the BlackBerry RSS reader is so very amazing that now there are a part of RIM ( Research In Motion ). Viigo gaters news for you, so it is more like a newsreader cum RSS reader.
This RSS Reader gathers weather, financial news, flight status, and sports scores onto your BlackBerry. In addition to it, Viigo is the best RSS reader application for BlackBerry and the fact that it is free makes it more worth trying.
User interface offered by Viigo is very smooth, simple and user friendly which might compel you to rate it as one of the best RSS reader apps you have ever come across.