Technology has become a fundamental part of every modern man's life. Gadgets like smartphones have changed how we manage our professional and personal life. Almost 8 out of 10 mobile phone users have a smartphone (this is purely my analysis). So, how about using your smartphone to manage one of the most important things of any body's life, MONEY?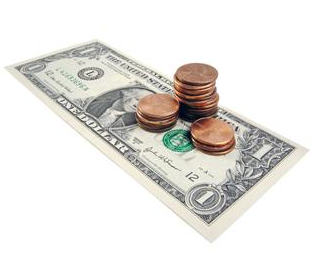 In this post, I would be sharing some useful tips to keep an eye on the movement of your money using your smartphone and laptop (without using a piece a paper).
Ways Of Tracking Your Money In Digital Age
Preserving Receipts
Many people have a habit of preserving receipts for an extended period of time. Instead of carrying receipts, you can use your smartphones to take pictures of these receipts. You can either use your normal camera or specialized apps like Google Drive that comes with a feature called Receipt Scanner which can be later uploaded to cloud.
Explore App Market
There are dozens of money managing apps available on the Android market. You need to explore and try out the apps to see what fits your needs. Some are paid apps, that include a number of specified features, for example a feature may be linked with your bank account, credit card, or other financial aspects to your life. In addition to keeping track of transactions, offers from companies such as Nerdwallet provide you with tools to find the best credit card and include tips on how to save money in the future. But its totally up to you on how your features are personalized.
Make Use Of Excel
If you are familiar with Excel, then you can use formulas and get yourself an automated system which would let you manage your accounts. Its like having a template where you need to enter the amount you have in your accounts, such as your inflows, outflows, and a field which would show the current balance.
The conventional Excel sheets are the best way to keep track of your money. And trust me, when you sit to track down your last month's finances, tools like Excel prove to be a huge help.
Eco Friendly
Because you are using the techniques I just mentioned, you wont be using any paper,  and when you are not wasting any paper you're doing the ecosystem a huge favor by savings trees and being eco-friendly.
A Few Tips
Make all of this a part of your daily routine. If you want, you can set reminders once a day or once in two days to cross check your Excel sheets, apps, and receipts. Its like making sure that you are documenting all your incomes and expenses.