Toshiba adds a brand new notebook to its Satellite series, which is Toshiba Satellite R630. This Toshiba notebook is one powerful assembly as it features powerful Core i processors and 4 GB of DDR3 RAM.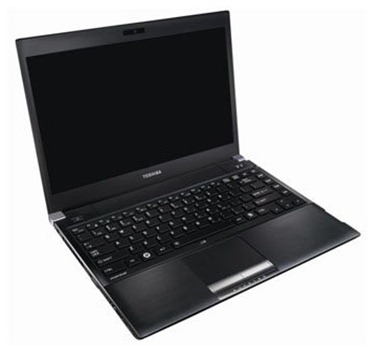 Toshiba Satellite R630 notebook is meant for the market of personal users notebooks and laptops. And its multimedia capability and good battery life surely makes it a worthy contender. Three versions of Satellite R630 notebook would be available which are Intel Core i7, Core i5 and Core i3 processors.
Below are the specifications of Toshiba Satellite R630 Notebook:
Intel Core i7, Core i5, Core i3 processors
RAM up to 4 GB DDR3
320 GB HDD with 3D impact sensor or 128 GB SSD
13.3 inch TruBrite HD or non-reflective display with LED backlighting of resolution 1,366 x 768 pixels
Bluetooth 2.1, WLAN (802.11 a/g/n), Gigabit Ethernet LAN
3 USB2.0 and Multi-Card Reader
VGA Webcam
Dimensions: 316mm x 227mm x 16.8mm
Weighs 1.3kg
3G connectivity
Although Toshiba Satellite R630 Notebook is officially announced. And if you are looking for a powerful notebook which can handle your personal work and can also cater to your multimedia and gaming needs, this Satellite notebook might be the right answer.