Toshiba has unleashed its expertise towards the dimensions of Blu-ray technology by introducing Toshiba Satellite P500, which is actually a notebook PC powered by Blu-ray technology. The Satellite P500 is an ultimate machine for hardcore gamers and multimedia fanciers.
Check out other blu ray products.
Toshiba Satellite P500 features the amazing Blu-day drive to provide HD Audio and HD Video performance. Satellite P500 is a portable machine capable of offering king size entertainment treat. Its wide display screen with the powerful technology makes P500 a mean machine which could serve your basic needs to HD entertainment asks.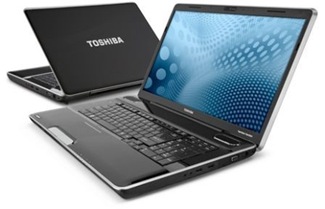 These features make Toshiba Satellite P500 a killer invention:
Intel Core 2 Duo processor
4GB DDR2 RAM
Storage capacity of 320GB HDD with 7200 rpm
18.4″ widescreen LCD display
WiFi 802.11a/g/n
DVD-SuperMulti (+/-R double layer) with Labelflash drive
Bluetooth 2.1 EDR
Premium graphical performance supported by ATI Mobility Radeon HD 4650
Integrated Webcam
Toshiba Satellite P500 is far more than a conventional notebook PC. Its HD multimedia performance is facilitated with Blu-ray technology. Although its actual pricing details are not yet officially announced but P500 has come to bring revelation in the arena of multimedia laptops.