No matter how much money you earn, or many awards you earn, you always need soothing thoughts to help your mind relax. And if you have an iPhone, below are some of the means to soothe your mind.
I have been looking for some iPhone apps for my friend which would help him sleep (or relax). Whether you have been looking for means to sleep, relax your body / mind or some peaceful music, this post would prove to be useful to you.
It could be chirping of birds, pouring of rain, sound of the breeze, or any other soothing sounds, it has a pleasing effect on your mind, body and soul.
Smartphones have become a part of our lives, and for some, its more than just an important thing. And when you make use of these gadgets in this manner, I bet that you would fall in love with them.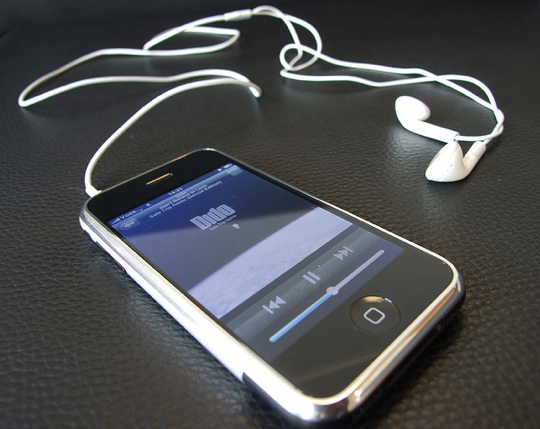 Top Relaxing Music Apps For iPhone – Soothing Apps – Apps To Sleep
This is the free version of a powerful sounds database kind of app namely, Ambiance. This app lets you play around 2500 sounds. And its database has around 1 Billion sounds. And the fact that this app lets you record, customize sounds, mix sounds, and much more makes it a pretty solid app.
Whenever I am high, I turn my Mac ON, play some nice music, open Visualizer on iTunes and stare at it until I fall asleep. Trust me, its worth doing. iZen offers you with similar pleasures as its an app meant for relaxing light and music. With the number of variations it has got, you will never get tired of this app. What makes this app more special that iTunes is that it lets you change the pattern of light the way you touch the screen.
As the name suggests, this iOS app is meant for playing soothing nature based sounds. Its recordings are simply mind blowing as they take you to some other world where you do not belong and that surely is bliss. It has got a pretty good database of sounds which makes it a solid means to put your mind into relaxation.
Whether it would be zen sounds, relaxing sounds, white noise for yoga or meditation, this app has it all to offer. 50 sounds, 2 binaural beats, 4 brainwave beats, sound mixing feature, discovery mode etc. are few of its highlighting features.
This is not exactly an app meant for playing relaxing music, but it lets you play free music according your mood. All you have to do is select your mood as sleepy, dreamy or anything of that sort and let the music play. You will love this app as it is meant for all your moods (atleast most of them).