I know a number of people who JUST LOVE racing games. Whether it would be a gaming console, computer games or smartphone games, a good racing game is what most of the gamers crave for.
In this post, I have listed out some of the best free racing games for Android of the current day. And I am sure that you will surely find a good game for your Android device.
Yes, free games are not as good as the paid ones, but a good free game can beat any paid game. And I hope that this post would prove it.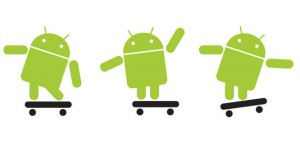 Top Free Racing Games For Android Devices – 2013
This might not be the racing game you are looking for, but you will surely have fun playing it. This is a drag racing game and definitely one of the best of its kind. One of its most highlighting features is the range of cars it has.
Have you seen the movie Death Race? If yes, then you can relate this game to that movie. In this game, you race with cars equipped with weapons and you have to destroy the other cars in order to win the race. As the developers say, humiliate your components, put all your dirty tricks to play and win the races.
Road Warrior : Best Racing Game
This is not a free game but you can get it for free as its available as a free app for a limited period of time. This is one of the best multiplayer racing game you might have ever played. Do flips, collect coins, use nitro boosters and race along.
As the name suggests, you get to play the good guy in the game. You play Cop, and take part in some deadly chases in America to take down the high speed felons. Its incredibly easy and its breath taking graphics makes it one of the better racing games available in the market.
This is actually a kart racing game with lot of fun elements. You play as Tikki Bobby who makes new friends, meets old friends and makes new enemies in the whole process. This game features 8 karts, 15 tracks, weapons liks rockets, fireballs, springs, oil slicks and much more. Its one of those games where violence looks totally animated. Do check it out!
I might soon come up with one more list as Android app market is ever changing. If you have been playing AN AWESOME RACING game, then do comment and let our fellow readers check those ones out too.