Being the most powerful smartphone in the market might be enough for you buy the Samsung Galaxy S2, but just like any other Android smartphone, you cannot make the best of its hardware capabilities until and unless you have good apps installed on this.
So, we have compiled a list of 7 best free must have apps for Samsung Galaxy S2. And while putting up this list, we made sure that it covers almost the basic apps that you would need as a user.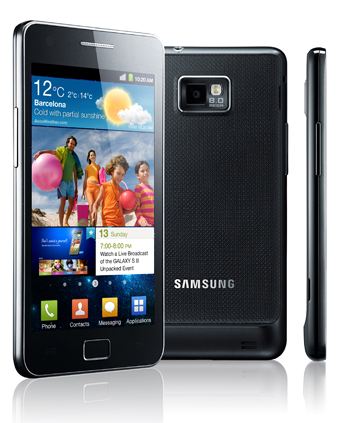 Top 7 Free Must Have Apps For Samsung Galaxy S 2
Advanced Task Killer
Spiderman's uncle said, "With great power comes great responsibility' and so is the case with Galaxy S2. Keeping an eye on the power consumed by dual core 1GHz processor is very important and equally difficult.
But, Advanced Task Killer lets you understand the resources being consumed by the different processes and kill the necessary ones so that you can keep your phone fast in terms of performance.
Astro File Manager
No body wants to work or use a cluttered smartphone as things are hard to find and use on such devices. This make Astro File Manager a must have computer for you Samsung Galaxy S2 as it lets you manage all files and folders in the most convenient way.
Barcode Scanner
QR Codes are becoming popular each day and this makes having a QR Code scanner a must on your Galaxy S2. Barcode Scanner is the best app when it comes to read or scan apps on Samsung Galaxy S2. If you want to try out more, we have already shared the QR Code readers for Android.
Kindle / Nook
Galaxy S 2 has got a big gorgeous screen. And if you are fond of reading books, the only way to make the best of it is by having Kindle / Nook app installed on your computer. These apps let you buy books and keep them on your respective libraries so that you get to read them whenever and where ever your want.
Google Earth
When it comes to GPS navigation, there is nothing better, bigger and faster than Google Earth. And having a GPS app like Google Earth on Samsung Galaxy S 2 is must and the fact that its powerful processor helps running this heavy app without any hassle.
Google Goggles
If there is any phone which could let you witness the actual capability of Google Goggles App, then its Galaxy S2 and it is truly because of its power. It lets you take a picture of any landmark, artworks, portraits or any popular stuff and offers you with information about that thing. This app is one heck of an amazing invention.

NetQin Antivirus
If you have been thinking that anti virus is something that only a computer needs to have, then you are absolutely wrong. Spammers are becoming smart each day and the fact that you use Internet from your smartphones too, they are also equally prone to virus attacks as any computer is. So this make NetQin Antivirus app a must have app for Galaxy S2.
Apart from these 7 app, I am sure that there are many more apps which can be labelled as must have apps for Samsung Galaxy S2. So just comment and share if you think we have missed any.