There is no doubt about the fact that Nokia Lumia 920 is the best Nokia's smartphone in the current day's market. And you would also agree to this fact that its one of the top Windows 8 smartphones in the market.
With a powerful processor, heavy RAM and monster camera, Lumia 920 have it all that takes to be a top class smartphone. And if you have ended up on to this post, then its pretty obvious that you are a proud owner of Lumia 920. In this post, I would be listing out the top free apps for Nokia Lumia 920. See if they fit into your arsenal.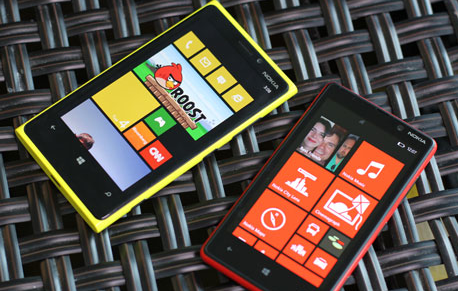 Top 6 Free Apps For Nokia Lumia 920
I shall kill myself if you do not like this app. OK, I was not serious. But, this app is here to stay. You would love this app as it lets you watch free movies and TV Shows and yes, this viewing would be unlimited. With 20 movies and TV episodes being added everyday, you can expect this app to go big within few months.
Since we do not have Instagram for Windows phone (although we can expect it to hit Windows app market any day), you surely need a good camera app. And Fhotoroom is definitely a powerful photo app to have on your Nokia Lumia 920.
Its pretty obvious that Microsoft OS would not feature a Google app. Hence, you do not have Google Maps running on a Windows smartphone. And gMaps is a full fledged GPS apps that you would need on your Windows smartphone.
With the use QR Codes increasing everyday, having a QR Code scanner is very necessary for every smartphone. Its quick, accurate and lightweight. I guess that is how you want a basic app to be.
TuneInRadio
This might not be the most popular radio app across the planet, but its my favorite. The fact that it features more than 70,000 stations makes it a top class free radio app for Nokia Lumia 920.
In my opinion, there isn't a better messaging app than WhatsApp. Its free for initial first year, but I bet that you would end up paying it keep using it for using after the first year. Get equipped with this app if you want to stay in touch with all your friends across the planet.