I have always found that choosing a good printer which would satisfy your needs and fall fall into you budget is really hard to find. But I also know that its impossible. I just intend to say that choosing a printer takes some research on your end.
All in one printers are the best breed of printers for domestic use. If you are looking for a printer for your home where you do not print bulk of prints every day, then All In One printers are the most recommended ones. But you have to ensure that you do not over use any all in one printer, as it is not not meant for that.
The fact that it serves you as a xerox machine, fax machine and scanner too, makes it a must have computer accessory at every have. And if you could get it for a good deal, and nothing is better than that.
In this post, I have tried to list some good and low budget all in one printers of 2012. Most of these cheap all in one printers of 2012 are below $100, and that makes me tag them as super low budget printers.
Top 5 Low Budget All In One Printers 2012
Canon Pixma MG5320
This is a low cost all in one printer but its printing cost might not allow you to use it for office. But if you are looking for a cheap printer which could print high quality images or pictures, then Pixma MG5320 might be the best option. The print quality is just excellent.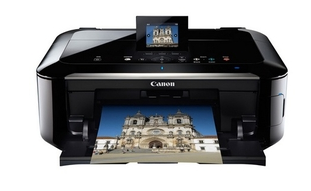 It does not have automatic document feeder and does not copy skin tones that well. But it would prove to be a great option to print images and photos. Its manufacturer's price is $149.99, but you can find it for $114 at number of online vendors.
Kodak ESP C310
In terms of print quality, I would rate this printer as the best in the list. Its print quality is par any low cost all in one printer available in the market. And its cartridges wont cost you much either.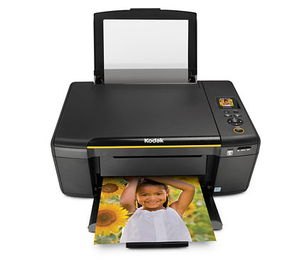 But you have to compromise with its printing speed as its super slow. If printing speed is not your concern, then go for it as you cannot get a better printer for $99.99. You can look for other vendors as its lowest price is around $84.
Its other cons include absence of auto document feeder and its cartridge design that three color inks come in one cartridge.
Kodak ESP Office 2170
This all in one printer is rated very high by number of experts. Unlike most of the other all in one printers, its ink cartridges are not so expensive and this makes it a good deal for small scale office needs too. It isn't fast but it does work on WiFi.
Its cons include the facts that it does not print at fast speed, no automatic duplexing but its cheap, its cartridges are cheap, and have a pretty good printing and scanning quality. Its manufacturer's price is $149.99 but you can find its best deal for $100.
HP Photosmart Plus
If printing IMAGES is your primary requirement, then Photosmart Plus could be the one. Its scanner, copier isn't that great but is capable of printing super high quality photos.
Its photo printing is speed is quite impressive, but the document printing speed isn't that great. With cheap ink, its maintenance becomes affordable. Its market price is $149.99, but you can find it for $110 at many online vendors.
Lexmark Impact S305
If you are looking for decent printer, scanner, copier and fax machine, then may be Impact S305. Its pretty tough to comment on its printing speed as it is not at all consistent.
Its printing quality is good enough to get the task done without any sort of issues or concerns. Its market price is $99.99, but you can still save some if you try to find better deals.