Samsung Galaxy S 2 is one of the most advanced smartphones in the market, and no doubt, it is also one of biggest selling smartphones too. And if you own Samsung Galaxy S 2, you surely would want to explore it more.
I have compiled a list of some top hidden features for Samsung Galaxy S 2 which would help you do things on your Galaxy S 2 with ease and smoothness. Like any other feature, these hidden shortcuts and feature will only do good to the way you use your Android smartphone.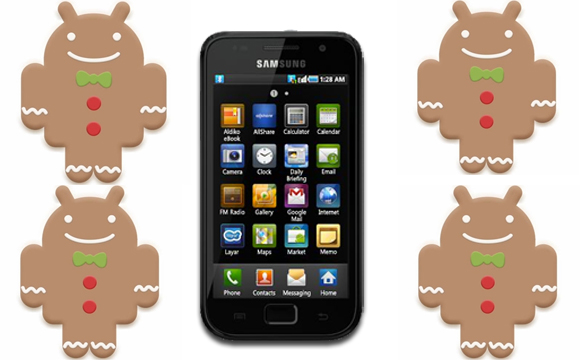 Top 5 Hidden Features For Samsung Galaxy S 2
I was following threads on few of the forums and compiled few of the best tips and tricks of Galaxy S 2 which are mostly unknown.
Android Zombie
This hidden feature is not going to bring any change in its performance or any other aspect. It is just a hidden thing. Navigate to Settings > About Phone and keep on tapping on the Android Version, then a hidden Android Zombie picture would pop up which is an art by Jack Larson.
Capture A Screenshot
This is one of the those features which you would LOVE. I am not sure, but I guess it only works on Galaxy S 2. You can capture a screenshot on your S 2, just by holding the Power and Home button together for a second or may be less. But the catch is that this holding business has to happen without any momentarily lag.
Easier Way To Call And Text
On Samsung Galaxy S 2, you have an easier way to make calls and text anybody from your contacts. To call someone, you need to swipe right on the contact. And if you swipe left on the contact, it will send text to that contact. Isn't it cool?
Power Of Pinch
Alt + Tab is what we use to switch applications on computer. And I am sure you would live such feature on your Galaxy S 2. So, while you are working on any application, pinch your fingers together and scroll to check out all the active applications. And just tap on the one, on to which you want to jump.
Tweak Your Internet Browser
These days, websites are not just being designed for computers. Companies are asking their web site designers to come up with iPhone compatible sites and so. So, if you want to do some tweaking with your browser so that it displays websites normally, then enter about:useragent in the address bar and tap on enter.
Now, check with the default settings and do the changes as you want so that you can have better display of the web sites.