Hiding files is one of the most basic requirement for any computer or smartphone user. Hiding files on computers (whether its Windows, or Mac), is no longer an unknown art. But it surely is a less popular art for all the smartphone users.
I have seen people password protecting their smartphones, and they unlock their phones themselves and hand it over to their friends once they ask them to unlock it. If you consider these two things, then you would definitely realize that this sort of locking or password protecting does not really makes sense.
There is no point of using THE BEST password protection mechanism to lock your smartphone, then to unlock it, hand it over to your friend and then sitting and worrying about your private stuff.
I have come across few free Android apps which let you create a secret folder, but those folders get listed while you are looking for files using a solid file manager. This again nullifies the act of hiding files  on Android.
And at the same time, I am aware of a trick to hide folders from being listed in file manager search. If we can implement our own way using these two methods, we would come up with THE MOST fool proof way to hide files on Android, and below is the method.
The Best And Most Fool Proof Way To Hide Files On Android
Download and install Hide It Pro on your Android device (its free)
Once the app is downloaded, launch it (it would be named as Audio Manager)
On the first launch, it would ask to enter a key. Make sure you remember the key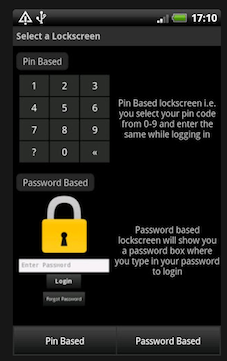 Now tap and hold the Audio Manager text at the top of the app. It would then take you inside the vault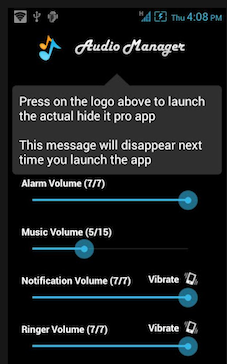 Now go back to your Main Menu, navigate to the file that you wish to hide, create a new folder and put all the files that you wish to hide in there
Create an empty file named, .nomedia in that folder which will hide it from all the File Managers
Tap and hold on that folder, then tap on Share button and then choose Audio Manager
It would now take you to the Hiding App, there tap on Audio Manager text at the top, enter the key and then tap on Create New Folder
Once you name it, the folder would automatically move into that new folder
That is it. Now you have a folder full of your files hidden from the outside world and file managers. And this surely is THE BEST way to hide files on Android. Let us know if you have liked it.