This week Motorola introduced DEBUT i856 to the world, which is also the brand new member of its iDEN family. And apparently i856 is the most advanced and prettier member of that family. Motorola has always been known for its innovative and stylish designs. One can easily find out the work put behind Motorola DEBUT i856 by the company.
Motorola DEBUT i856 is more than a typical slider mobile phone by the company. It has got a dedicated music button, which the Motorola phones were missing of. Its flashy red key catches your eye. It is a first iDEN push-to-talk slider, which is a pioneering work by Motorola.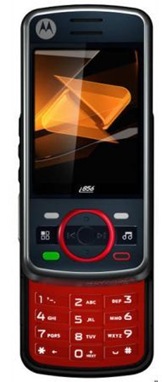 Following are the few features of Motorola DEBUT i856 which makes is a front runner in iDEN mobile phones:
1.3 Megapixel camera, with 4x zoom
Dedicated keys for music, volume control, speakerphone and PTT
2.2 inch display screen
Expandable memory to 8GB MicroSD
Stereo Bluetooth technology 2.1
All these features make Motorola DEBUT i856 a powerful mobile phone in iDEN network. This Java enabled mobile phone will be hitting the stores in the third quarter of this year. If you are looking for a iDEN mobile phone, Motorola DEBUT i856 is where your search might end.