Sony adds a latest and amazing member to its VIAO notebook series. Introducing, Sony VIAO X, World's thinnest and lightest laptop. Yes, this Sony laptop is thinner than Dell Adamo, MacBook Air and even No. 2 pencil. This 11 inch portable notebook/laptop from Sony is 0.55 inch thin and weighs just 1.6 pounds.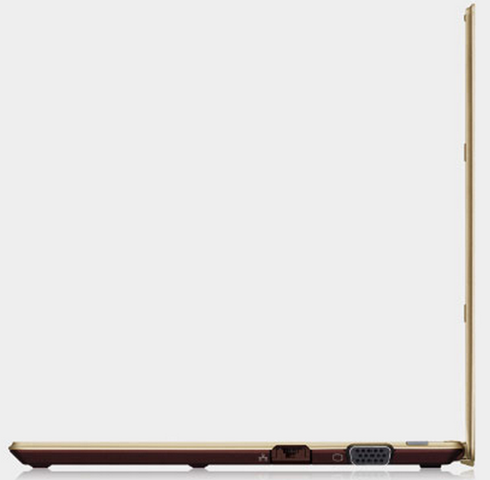 Sony VIAO X Laptop is reviewed as a compact structure powerful hardware components. Sony made sure that they offer the best with VIAO X. This thin laptop is a splendid invention both in terms of performance and looks. This Sony VIAO Laptop is powered by 2Ghz Intel Atom processor which is evident to demonstrate its powerful performance. Windows 7 Home edition comes preinstalled with VIAO X notebook. The whole case is made up of carbon fiber and keyboard is designed with Aluminum, this is the reason behind this ultra light laptop.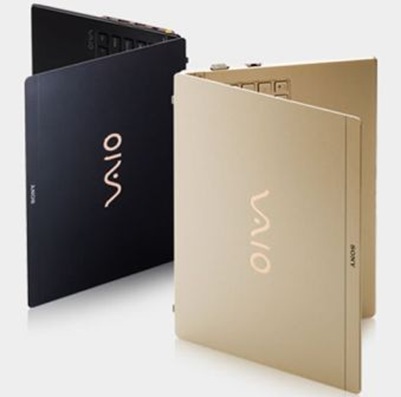 Specifications of Sony VAIO X:
Intel Atom Z550 2GHz processor
2GB of DDR2 RAM
GMA 500 integrated graphics
1.6 pounds with its standard battery and is 0.55 inch thin
64GB or 128GB solid state drive
11.1 inch scratch-resistant display has a resolution of 1366 x 768 pixels and uses LED backlight
Windows 7 pre-installed
built-in Verizon mobile broadband module
In-built web camera
GPS
Stereo A2DP Bluetooth technology
Memory Stick Duo and Secure Digital card readers
802.11n wireless
Gigabit LAN port
Available in Black and Gold Colors
With VIAO X, Sony reveals the fact that bigger is the technology, smaller are the seizes. Sony VIAO X will be available from next market with a BIG price tag of $1,300.