Sony adds a new member to its VAIO family. Sony VAIO has already reached to a celebrity status in the laptops and notebook market. The latest 13.1 inch powerful notebook by Sony, namely VAIO Z51WGB has got a slim and attractive design. This mini laptop's by Sony has got carbon fiber chassis.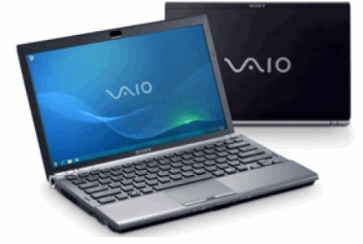 Sony VAIO Z51WGB mini laptop computer is powered by Intel Core 2 Duo processor and comes with Windows 7 operating system. With NVIDIA GeForce graphics, this VAIO notebook by Sony meets all the HD needs of the users. And I believe that Z51WGB VAIO notebook is the modern day's mini entertainment laptop.
Below are the specifications of Sony VAIO Z51WGB notebook:
Intel Core2 Duo P9700 2.8GHz Processor
6GB of DDR3 RAM (expandable up to 8GB)
400GB of SATA Hard Drive with G-Sensor HDD Shock Protection
NVIDIA GeForce 9300M GS GPU
Intel Graphics Media Accelerator 4500MHD graphics
13.1-inch X-black LCD with LED technology with 1600 x 900 resolution
Windows 7 powered
The Sony VAIO Z51WGB 13.1-inch Notebook with Windows 7 is now available in the UK for £1,839.96.