Sony Vaio TT series is one of the finest laptops and notebooks of the entire Sony Vaio family. Sony Vaio T is now hitting with its CULV notebooks. These Sony Vaio portable notebooks with Blu-ray technology offer a complete computing package.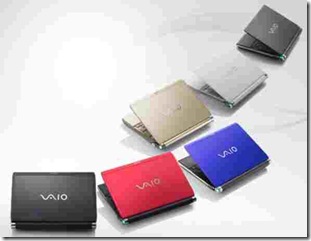 Sony Vaio T notebooks have straightaway challenged the portable notebooks existing in the market. Sony plans to these ultra light notebooks to be powered by Celeron SU2300, Core 2 Duo SU9400, Core 2 Duo SU9600.
All these Sony Vaio T are graphical supported by Intel GMA 4500MHD chipset. And with 4GB and 8GB RAMs, these notebooks full provide you an amazing performance.
CULV processors enable these Sony Vaio TT series laptops to have 11 hours of high battery backup. These notebook computers also feature Blu-ray technology and Digital TV tuner making it to fulfill your entertainment needs.
Prices of these Sony Vaio T CULV laptops vary according to their configurations.