Now Sony seems to have jumped into all in one PCs market. And with Sony VAIO L, it is surely making a mark in the field of all in one PCs. This Sony all in one PC looks real good on paper, as if it was meant to impress people.
The market is being flooded by touchscreen technology. Whether it would be all in one PCs, smartphones or tablet PCs, companies are jumping into almost everything. And if you are looking for a high end all in one PC, Sony VAIO L might be one one.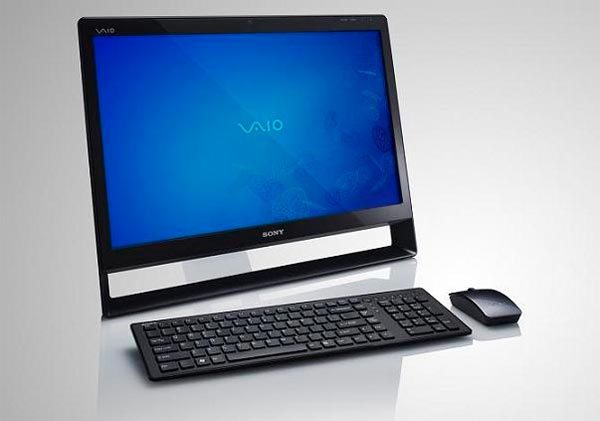 Here are the specifications of Sony VAIO L all in one PC:
Intel Core i7-2630QM processor
8GB DDR3 memory
1TB hard drive
NVIDIA GeForce GT 540M graphics card
24" VAIO Display Plus (1920×1080) multi-touch display
Web cam powered by Exmor
WLAN 802.11b/g/n, Bluetooth Ver 3.0 + HS
Blu Ray drive
Internal speakers
Sony VAIO L would be available in the markets from April 2011. And with a price tag of $1,935, this Sony all in one PC would be one super gadget to have.