Yes, its official now. After number of speculations and rumors, Sony PSP2 is finally out. No wonder, Sony PSP ruled the genre of portable gaming consoles. And the development in the technology, PlayStation Portable 2 ( PSP 2 ) is a THING to watch out. Sony announced its next generation portable entertainment system, codenamed as NGP.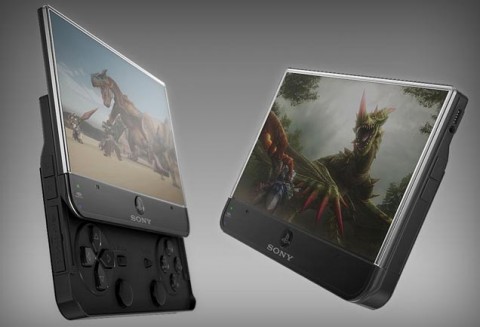 Below are the detailed specifications of Sony PSP 2 gaming console.
Processor
ARM CortexTM-A9 core (4 core)
GPU (Graphics)
SGX543MP4+
External Dimensions
Approx. 182.0 x 18.6 x 83.5mm (width x height x depth) (tentative, excludes largest projection)
Display Screen
5 inches (16:9), 960 x 544, Approx. 16 million colors, OLED
(Touch screen)
Multi-touch screen (capacitive type)
Rear touch pad
Multi-touch pad (capacitive type)
Cameras
Front camera, Rear camera
Sound
Built-in stereo speakers
Built-in microphone
Sensors
Six-axis motion sensing system (three-axis gyroscope, three-axis accelerometer), Three-axis electronic compass
Location
Built-in GPS
Wi-Fi location service support
Keys / Switches
PS button
Power button
Directional buttons (Up/Down/Right/Left)
Action buttons (Triangle, Circle, Cross, Square)
Shoulder buttons (Right/Left)
Right stick, Left stick
START button, SELECT button
Volume buttons (+/-)
Wireless communications
Mobile network connectivity (3G)
IEEE 802.11b/g/n (n = 1×1)(Wi-Fi) (Infrastructure mode/Ad-hoc mode)
Bluetooth 2.1+EDR ?A2DP/AVRCP/HSP?
This next generation portable gaming device has got powerful processor, incredible graphics support, advanced touchscreen technology, dual cameras, GPS, built in speakers and every other thing one needs to have in a powerful and advanced gaming console.
Sony PSP 2 (NGP) offers five inch OLED screen capable of displaying 16 million colors. Now this simple fact could bet how advanced visual treat is be offered by this portable gaming console. Sony also made clear that PSP 2 would hit the markets somewhere at the end of year 2011.