Markets were warming up with the rumors about Sony launching its new PlayStation3 Slim. But Sony heated up the whole situation by revealing its PlayStation3 Slim gaming console at GamesCom 2009 Expo in Cologne, Germany. Sony Computer Entertainment CEO Kaz Hirai also announced that PS3 slim will be available to the consumers of Europe and North America at a comparatively lower price than its old version, quoted as $299.
Although PS3 Slim has the similar features as of the precious version of PS3 but internally it is totally different. The company has worked hard in terms of the designing (from its internal semi conductors to outer body) of PS3 Slim. And as a result, PS3 Slim is 33% smaller and 36% lighter.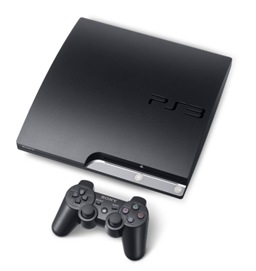 Sony assures that new PS3 Slim would consume only 66% of the power consumed by its previous version. And the processor used is faster than the conventional 60nm processor used in previous versions.
Powered by 45nm Cell Processor

Storage capacity of 120 GB. (versions of 80 GB and 160 GB are also available.

Wi-Fi capability with two USB ports.

It is facilitated with BRAVIA Sync.
The main idea behind the release of PS3 Slim is to attract the casual gamers as its looks make it an attractive gadget. And by keeping its features same, it will not disappoint the hardcore gamers also. PS3 Slim is surely the 21st century's complete gaming console and is ready to hit the stores by the coming September.