Sony Bravia XBR-LX900 Series introduces XBR-46LX900, XBR-52LX900, XBR-60LX900. 3D HDTVs are the latest range added to Sony Bravia Family.
HDTVs of Sony Bravia XBR-LX900 Series comes with 3D technology. And these HDTVs add to its high definition XBR lineup. These 3D HDTVs from Sony Bravia are available in all the sizes as, 40-inch Sony XBR-40LX900, 46-inch XBR-46LX900, 52-inch XBR-52LX900, and the 60-inch XBR-60LX900.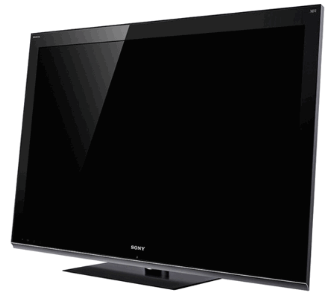 Sony LX900 Series
Sony XBR-40LX900 | 40-Inch
Sony XBR-46LX900 | 46-Inch
Sony XBR-52LX900 | 52-Inch
Sony XBR-60LX900 | 60-Inch
Display
All these models of Sony XBR-LX900 family, offer full HD 1080p LCD with stylish Monolithic design.
Technologies and other features
Sony Bravia is featuring 3D technology for the first time in their HDTVs. This innovative 3D technology in Sony XBR-LX900 family goes well with Sony BDP-S770 Blu ray player.
These LCD HDTVs of XBR-LX900 Series features Bravia Engine 3 and OptiContrast panel which offers you a deeper and clearer image quality.
Its Motionflow PRO 240Hz offers blur free image quality, which supports the featuring innovative 3D technology. These Sony 3D HDTVs of XBR-LX900 family comes with 3D active shutter glasses and built-in 3D transmitter.
Ambient Sensor and Intelligent Presence Sensor are the other incredible features bundled with Sony XBR-46LX900, XBR-52LX900, XBR-60LX900.
Its built in WiFi make it a new generation LCD HDTV which lets you access the content offered by Internet services.